You don't venture onto a long-distance running trail without having undergone rigorous training. And when you begin your run, you have to manage your resources efficiently, take environmental factors into account, and be able to adapt to situations. 
Similarly, you should not invest in the stock market without proper planning. Rigorous and prudent risk management, an excellent understanding of the financial markets, and the ability to react quickly and to adjust is what we offer our clients, while keeping in mind their objectives.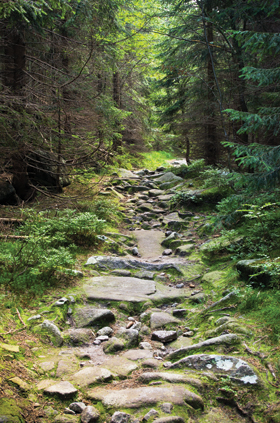 Your financial affairs and investments have become complex. They require skilled professional attention as well as extensive planning. And in every aspect of your life, you have come to expect higher levels of service and personal attention.
Since 1994, many clients have opted for our team's services to simplify their lives and achieve their financial goals. We have developed a wealth management and discretionary management approach. We focus our attention on your retirement planning and portfolio management needs. We can also work with your tax advisor and legal advisor to make suggestions on potential tax optimization strategies. Furthermore, we recommend investment portfolios based on your personal goals, your risk tolerance and your investment horizon.
In addition, to be a leader in our profession and to maintain the high level of quality in the service and care provided to our clients, we use one of the top customer relations management software programs. This tool helps create a collaborative real-time working environment for our team, providing all information flows regarding our clients. It is a tool that helps us stand out by providing greater accuracy and responsiveness in meeting requests from our growing clientele.
We are also aware that an advisor's quality is measured both by technical skills and by appropriate behaviour that meets top standards of conduct. In the current context of consumer mistrust, we are convinced that the advisors with the best business practices will be the most highly appreciated
by clients. In short, the client-advisor relationship relies above all on trust. This is built on the advisor's credibility and on the quality of attention provided. Listening to clients is how we can best understand their needs. Our credibility is linked to our skills and our know-how.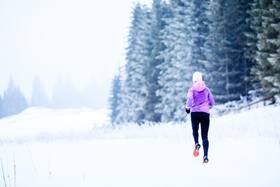 Our values
Discipline and integrity
Closeness to clients
Professionalism and skill
Transparency
Our social commitment
Esprit de corps
In June 2014, our team took part in a footrace from Montreal to New York City. By participating in the Montreal-New York challenge, our goal was to prove that we could, as a team, meet such a challenge by developing a more effective method of collaboration. We trained together for more than four months and we created new partnership habits, in a spirit of mutual respect and recognition. The profits from the run served to create initiatives and to take up challenges to help single-parent families. By encouraging individuals to excel personally and as a team through annual challenges, the Esprit de Corps Foundation enables them to support projects that help persons in need regain their health and their dignity.
Ultra-Trail Harricana of Canada
Our team is very proud to partner with Ultra-Trail Harricana of Canada (UTHC) and to sponsor the 65-kilometre challenge. Our Sébastien St-Hilaire said that "associating with such a fine organization and with an ultra-marathon is perfectly natural for our team." Wealth management and a long-distance race have many similarities: both require great preparation, rigour, an understanding of the terrain, sound resource management, and a lot of willpower!
Club de trail Montréal
As advocates of a healthy lifestyle and physical fitness, we are also proud to be a principal sponsor of the Club de trail Montréal trail running club, an organization that shares many of our values: surpassing oneself, a thirst for discovery, and respect for the environment and for others.