Our commitment and professionalism
What sets us apart is our dedication in providing you with a personalized and highly professional service. Working with us offers you the assurance that you're getting personalized guidance and sound financial advice tailored to your specific needs.
Desjardins Securities has awarded us with the esteemed Excellence certification, a distinction given exclusively to advisors whose practices meet superior quality standards.
Team Values
Our values govern our daily portfolio management practices, as well as our relationship with you.
Integrity and professionalism are the key values that guide our decisions and actions.
Our approach
Our approach enables our clients to achieve and maintain financial independence. To succeed, we guide our clients in every financial stage of their life.
Portfolio Management
Services marked with asterisk are provided by Desjardins Securities Financial Services Inc., a caisse or an external professional.
Portfolio Management
Traditional management
Desjardins Securities discretionary management service
Retirement planning*
Retirement income projection
Savings management
Disbursement planning
Sale of company of major assets
Tax Planning
Management of different types of plans (RRSP/RRIF, TFSA, LIRA/LIF)
Gains and losses report
Foreign assets report
Tax-efficient investments
Estate Planning (Ontario and Quebec)*
Designation of beneficiaries
Tax impact at time of death
Wealth tranfer
Review of will, power of attorney and mandate in case of incapacity
Philanthropy
Gifts of listed securities during your lifetime
Planned giving*
Insurance*
Gifts of listed securities during your lifetime
Wealth creation strategy
Desjardins Caisses Solutions
Mortgages
Personal loans/RRSP loans
VISA card
Travel insurance
Our social commitment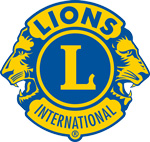 Marie-Ève Yelle is a member of the Lefaivre Lions Club, whose goal is to raise money to distribute to various regional establishments or organizations, such as the Alfred Food Bank, the Lefaivre – Saint-Thomas Parish, Mon-chez-nous seniors' residence and the Hawkesbury General Hospital. She's an active member of the organization, managing several fundraisers, including golf, fishing and baseball tournaments.

Our group has participated in the hospital's fundraising activities for many years. Recently, we made a sizeable donation to enable the Foundation to buy new medical equipment.

For the 11th year in a row, Desjardins Securities is proud to help raise funds for the Montreal Canadiens Children's Foundation. Desjardins Securities has already donated more than $3.3 million to the Foundation, which provides aid to children across Quebec. Approximately $2 million of this amount was allocated to organizations suggested by Desjardins Securities and its investment advisors.