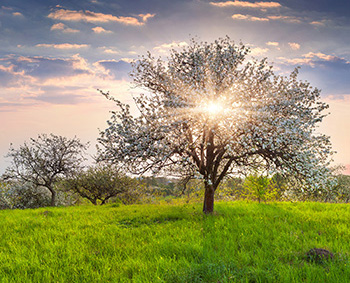 Our Mission
To stand alongside you and guide you at every stage of your life to build your wealth.
Our Team
Together we have over 100 years of experience that we put entirely at your disposal. Take advantage of our informed advice and recognized expertise. Founded in 2004, our group joined Desjardins Securities in 2008.
Douglas Johnston

CIM®, A.I.C.B.

Vice-President, Portfolio Manager, Investment Advisor

Working in the financial services field since 1981, Mr. Johnston earned a certificate as an associate of the Institute of Canadian Bankers at Concordia University. Designated a Chartered Investment Manager (CIM®), he also extends his training through continuing education. Mr. Johnston was director of personal banking services at the largest Canadian chartered bank and has a passion for finance.

In the securities industry since 1993, he has held the position of Vice-President and Branch Manager with national brokerage firms before joining Desjardins Securities. Recognized early on as a top-performing advisor, Mr. Johnston offers his clients service beyond the ordinary.

Active in the community, he is a member of the boards of directors of the La Maison Au Diapason palliative care organization.

Francis Soucy

CIM®, CPA, CMA

Portfolio Manager, Investment Advisor

Wealth management has been Mr. Soucy's passion since 2004. After earning a bachelor's degree in accounting at the Université de Sherbrooke, he specialized in finance, especially in portfolio management.

Each day, he feels privileged to fulfil his passion for finance. He chose this trade for people, he chose his region (Frelighsburg) for people, and he has chosen to excel for them.

Andrée Couture

F. Pl

Investment Advisor

Daniel Lettre

Investment Advisor

Mr. Lettre holds a B.A. from the Université de Sherbrooke and has been an investment advisor for more than 30 years. During this time, extraordinary changes have occurred in the financial field. This has led him to write a book on the topic called Le jeu de l'argent, revisiter l'art d'investir (available in French only), published in 2014 and providing thoughts on money management in the 21st century.

Stéphane Lapointe

B.A.

Vice-President, Investment Advisor

Mr. Lapointe, who holds a bachelor's degree in economics from the Université de Sherbrooke as well as training in options and futures, has more than 28 years' experience in finance. He has been at Desjardins Securities for more than 20 years, including nine years as a branch manager, and was named vice-president in 2003. Here is how he sees himself:

"I define myself as a professional who shows integrity, energy and directness. I act decisively and get straight to the point. Generous with my time and advice, I admire transparency, candour and clarity. I maintain continual and sincere communications with my clients."

Pascale Bergeron

Associate Advisor

Ms. Bergeron has worked at Desjardins Securities for 21 years, including as an associate advisor and as a branch coordinator. Her solid experience and extensive knowledge in securities contributes to the outstanding client service she provides.

As an associate advisor on the team, she handles quality control for our services, organizes events and is responsible for discretionary management transactions. She's known for being a focused, detail-oriented and efficient teammate.

Pascale Vermette

Associate Advisor

The holder of a bachelor's degree in industrial relations from Université Laval, Ms. Vermette has completed the Canadian Securities Course. She has worked in the securities field for 20 years (Midland Walwyn, Merrill Lynch, CIBC Wood Gundy and Desjardins Securities) as an assistant to advisors. She has been part of JFS Group for 17 years. Active in sports, she competes in provincial and national horse riding events and serves as a volunteer in her sport.

Josée Bédard

Investment Assistant

Ms. Bédard has been working in the securities sector since 1985. She has experience in many institutions (Midland Walwyn, FBN, Raymond James and Desjardins Securities), where she held various positions such as branch coordinator and assistant to an advisor.

Ms. Bédard enjoys tackling challenges and working with our clients.