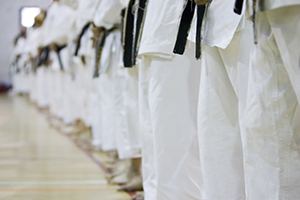 Our mission
A loyal and dedicated partner committed to you and your family's peace of mind.
Loyal and sincere, we remain at your side throughout your lifetime.
Respectful, we make sure your goals are aligned with your situation and your aspirations.
Professional and rigorous, we guide you, step by step, towards the achievement of your goals, because your financial well-being and your peace of mind are important to us.
Martin Archambault

BBA, CIM®

Portfolio Manager, Investment Advisor

Bachelor of Business Administration from the Université du Québec à Trois-Rivières
Canadian Securities Institute's Wealth Management Essentials and Canadian Securities Courses
Chartered Investment Manager course
More than 20 years of experience in the industry
With Desjardins for more than 15 years

Extremely attentive to his clients' needs, Martin Archambault makes them his priority. That's why he is responsible for client development. He meets with new clients to offer them services tailored to their needs. His extensive knowledge of the markets enables him to promote Hagerman-Archambault Group's service offer to its network of contacts and to the business community.

Mary Hagerman

M. Sc., FCSI®, CIM®, F. Pl

Portfolio Manager, Investment Advisor

Investor advisor for over 30 years and portfolio manager, Mary Hagerman founded Hagerman-Archambault Group at Desjardins Securities in 2012.

As a specialist in matters of financial anxiety, she's transforming public opinion about money and is regularly invited to speak about the emotional dynamics that can derail the investment process.

Mary is often quoted in the Globe and Mail and seen on CTV. A specialist in exchange-traded funds, she also writes for Investment Executive and Finance et Investissement. Women in Wealth Management named her ETF Champion twice, once in 2018 and again in 2019.

Her black belt in karate has helped her develop a high level of discipline and attention that she uses in her investment management approach. She talks about this in her book The Black Belt Investor.

Mary holds a master's degree in management from Université du Québec, along with the titles of CIM, FCSI and Financial Planner from the Institut québécois de planification financière.

Chantal Bouchard

Associate Advisor

Investment advisor certification and financial planning training with the Canadian Securities Institute
30 years of experience in the industry as an administrative assistant and associate advisor
With Desjardins Securities since 1993

With her diligence, sincerity and empathy, Chantal Bouchard is much appreciated by our clients. Her communication skills are impeccable, and her follow-ups are both detailed and regular. She has excellent knowledge of the financial markets and the global economy, as well as solid experience in customer service and with clients who have their portfolios managed on a discretionary basis.

Michael Ly

B. COM.

Investment Assistant

Bachelor of Commerce, Finance Major – McGill University
Canadian Securities Course
CFA candidate

Before joining Hagerman-Archambault Group, Michael worked for a discount broker, where he gained strong knowledge of stock markets. He follows up on administrative requests and ensures client expectations are met. Since he completed his degree in finance, Michael has passed all three exams of the prestigious CFA program. He's proud to represent Hagerman-Archambault Group.